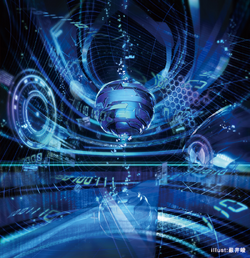 Tritomy (トリトミー Toritomī) is one of the worlds in Luck & Logic. Its cards focus on manipulating the top of the deck.
Tritomy is the cyber world of "rationalism," populated by robots and androids. It has the most advanced technology of all the alternate worlds, to the point where its technology looks like magic. Life on Tritomy is extremely convenient; nothing is impossible, as all desires can be materialized with nanomachines.[1] Because life on Tritomy is far too easy, its inhabitants have begun to seek out hardship for its own sake.[2]
Whenever a robotic Tritomy foreigner crosses into Septpia, most take on a flesh-and-blood form, while others take on objects similar to their appearance (as with Sigma).
List of Tritomy Foreigners
Edit
Ad blocker interference detected!
Wikia is a free-to-use site that makes money from advertising. We have a modified experience for viewers using ad blockers

Wikia is not accessible if you've made further modifications. Remove the custom ad blocker rule(s) and the page will load as expected.