Ad blocker interference detected!
Wikia is a free-to-use site that makes money from advertising. We have a modified experience for viewers using ad blockers

Wikia is not accessible if you've made further modifications. Remove the custom ad blocker rule(s) and the page will load as expected.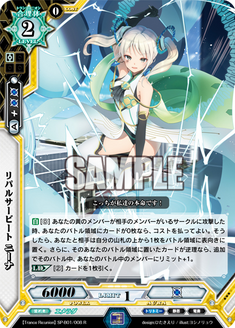 Recent Blogs
Create blog post

Technically, it's off by two days due to the leap day, but here's to 365 days of continuous running.

Read more >

So, as an experienced player, what kind of advice do you give to new players? Not referring to the basic rules, but more onto playstyle.

Like, "you should do this if you're doing this".

I recommend advice…

Read more >

"Let's think of a name for our finisher!" Yukari said merrily to Salt Humanoid 236, but Salt's response was cold.

"...Why?" As an android, Salt couldn't fathom the concept of a finishing move having a…

Read more >
See more >
Welcome to the Luck & Logic WikiEdit
The Luck & Logic Wiki is an English database of cards, rules, news, and stories for the Luck & Logic franchise. Get started by reading the gameplay guide here!
About the Luck & Logic TCGEdit
Luck & Logic (ラクエンロジック Raku en Rojikku) or Lucklogi (ラクロジ Rakuroji) is the newest trading card game by Bushiroad. It was first released in Japanese on January 28th, 2016 and in English on June 24th, 2016.
Luck & Logic is a two-player card game. Players are able to call allies, known as members, to the battlefield. By using the power of trance to combine regular humans called logicalists and creatures from alternate worlds called foreigners, players are able to call on tranceunions to defeat their opponents and their differing logic!
Official website: http://luck-and-logic.com/ (Japanese) • http://en.luck-and-logic.com/ (English)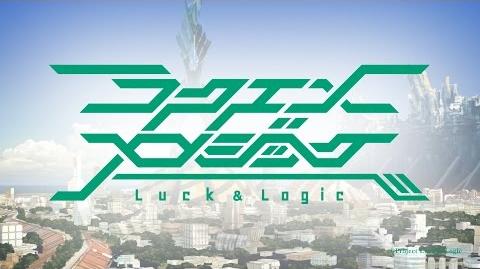 Latest Sets
Edit