Hero or Mob



Japanese Name

英雄か 群衆か

Romaji

Eiyū ka Gunshū ka

Airing Date:

January 9, 2016 (JP)

Next Episode:
Hero or Mob is the 1st episode of the Luck & Logic anime. The first half of the episode was aired on December 31, 2015 as part of a special program on the TOKYO MX network, and the full version was aired on January 9, 2016.
かつての悲劇によって、あるロジックを失っていた剣(つるぎ)美親(よしちか)は、妹のしおり、父の廉太郎と共に慎ましくも幸せな日々を過ごしていた。そんな日常の中、異世界テトラヘヴンからの使者(フォーリナー)が街に襲来。迎撃すべく警察特殊機関ALCA(アルカ)の若きロジカリストたちが出撃する。使者ベリアルの襲撃に巻き込まれた美親の前に、かつて自身が失ったロジックを持ったテトラヘヴンの女神、アテナが現れる――。
Yoshichika Tsurugi had lost his logic through a past tragedy, but is spending every day in happiness with his sister Shiori and his father Rentaro. Every day, Foreigners from the parallel world of Tetra-Heaven invade the city. Young Logicalists of the special police force ALCA are deployed in order to intercept these threats. When Yoshichika is caught in an attack by the Foreigner Belial, the goddess of Tetra-Heaven with the logic that Yoshichika had once lost, Athena appears―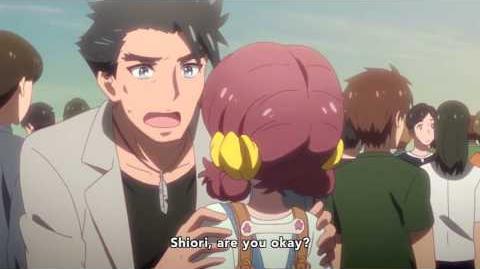 Ad blocker interference detected!
Wikia is a free-to-use site that makes money from advertising. We have a modified experience for viewers using ad blockers

Wikia is not accessible if you've made further modifications. Remove the custom ad blocker rule(s) and the page will load as expected.