Genius or Fool
250px


Japanese Name

愚者か天才か

Romaji

Gusha ka Tensai ka

Airing Date:

January 16, 2016 (JP)

Previous Episode:

Next Episode:
"Genius or Fool" is the 2nd episode of the Luck & Logic anime.
女神アテナと盟約を結び、ALCAナイエン支局でロジカリストとして復帰した美親(よしちか)。同局ロジカリストの揺音(ゆりね)玉姫(たまき)、クロエ・マクスウェル、明日葉(あすは)学(まな)たちとの突然の共同生活に戸惑う美親の前に、オルガ・ブレイクチャイルドという謎めいたロジカリストが現れる。オルガの不吉な言動に翻弄されながらも、美親は彼の正体を探ろうと躍起になるが──。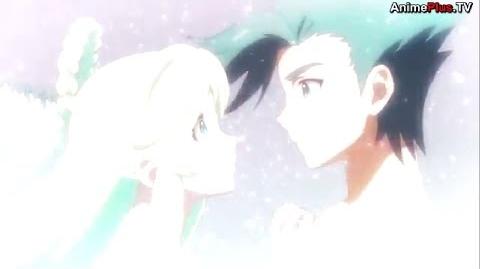 Ad blocker interference detected!
Wikia is a free-to-use site that makes money from advertising. We have a modified experience for viewers using ad blockers

Wikia is not accessible if you've made further modifications. Remove the custom ad blocker rule(s) and the page will load as expected.