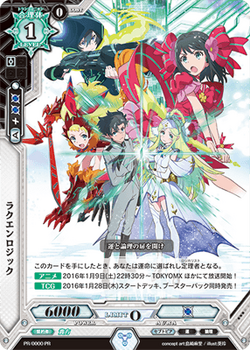 Colorless is a state where a card has no color. Gates and My Logicalist cards have no color. The only card that is colorless that is neither of those is the promotional card Luck & Logic.
In the official site's databases, the Luck & Logic card is specified to be white (白 shiro), gate cards and My Logicalist cards have hyphens (-), and My Logicalist in HBT02 Happy×Heart are said to have no color (無 mu).
Ad blocker interference detected!
Wikia is a free-to-use site that makes money from advertising. We have a modified experience for viewers using ad blockers

Wikia is not accessible if you've made further modifications. Remove the custom ad blocker rule(s) and the page will load as expected.